Daily Message
Date and Times given in Eastern Standard Time

02 Saturday November 18th - Moon enters Sagittarius 2:00 PM
Sun ingress Sagittarius Tuesday November 21st 1:28 AM
A growing intense interest in one's security can let loose. Taking actions, or at the least planning actions, is forth coming. Moving into an action phase will feel appropriate for many. Security will mean different things for different people. For one it is comfort and security for them self and their family, for another it will mean being in control of what goes on in their life, for another it will be having control of their finances. Also there is a lure of optimism which some need to be cautious about. Those who have already acquired real life experience in these areas will do better at discernment avoiding blind optimism related to taking control of mutual interests. Needless to say the individual will do well to maintain a criteria which respects mutual benefit. There may be someone who has already been established as an authority or boss, could be family member a work employer a customer relationship a partner of some sort a church or government official, who now stands in a position of significance. In other words an adjustment may have to be made relative to what some authority figure requires in order that the inspired ambitious individual can move forward with their specific action plan. For those who do definitely want to move forward with their actions and ideas and who are in a partnership situation there is very good opportunity to communicate agenda. Even outside this security advancement scenario there is good energy for people to share their ideas and to make good use of the harmony they already have established. On a more challenging note there can be a good reason why individuals who work well together must come together now to discuss or sort through some serious challenge. Some established social system, as an example, may be interfering with a partnership and this is directly connected to the plan they share. A mutually shared plan designed to benefit the security of both parties may need to deal with the changing system which governs or regulates that which they must deal with. At the very least many will benefit from the need to break down artificial boundaries and begin to talk about shared ideas.
New Message Begins November 21 2017 2:15 AM
The Daily Message is taken from the current PathfinderReport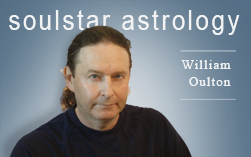 Astrologer * William Oulton
Current Date and Time

Next New Moon
28 Days, 10 Hours, and 35 Minutes.