Daily Message
Date and Times given in Eastern Standard Time

03 Friday January 19th - Moon enters Pisces 3:28 PM
Sun ingress Aquarius Friday January 19th 10:10 PM
What may be casual conversation for one individual will be an important matter to another. Why some people need certain things to be so very real is their business. We may notice that their "real" requires the help of another, perhaps ourselves. So this is the power of external validation. In this case behind the delusion, or perhaps to be more fair the fantasy, is their self esteem. Can we see this in ourselves or in others? The need for some version of reality to be realistic can include many many varied and different things. The excitement of a particular TV show or a movie, the character in a book, the music product of different artists, the fashion or style of some group or clique, it's all making some idea real in a shared way. As we navigate the social world we will no doubt be expected to jump and groove with various reality yummies. Our ability to remain focused on our particular objective will be important. We may be also looking at revealing what fantasy or delusion we are needing to be real, and how we are urging, covertly of course, our associates or friends to validate it for us. If we can indeed catch ourselves doing such a thing we stand to benefit. Our ability to become more realistic in an Absolute way is huge for our continuing advancing awareness. As we proceed toward our daily routine and typical interactions we are wise to allow others their version of reality without becoming overly involved in them, and yet joyfully spying on ourselves.
New Message Begins January 22 2018 1:28 AM
The Daily Message is taken from the current PathfinderReport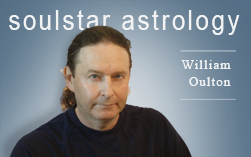 Astrologer * William Oulton
Current Date and Time

Next New Moon
26 Days, 2 Hours, and 18 Minutes.