Daily Message
Date and Times given in Eastern Standard Time

03 Wednesday April 18th - Moon enters Gemini 8:03 AM
Sun ingress Taurus April 19th 11:14 PM
The need to say something can be quite overwhelming for some right now, things normally kept quite are blurted out. This is a period where some might find out what others really think as the ability to keep quite may be busted by impulsive urges to gets one's opinion out. There may also be property dynamics playing out as well and so what is said may be related to who owns what. Property can mean financial values as well as one's sensual value. It's been a few months now that Jupiter has been transiting Scorpio, the grandiose expression of one's sensual nature or the ambitious ideas of wealth may have led some to unrealistic places. It's wonderful to feel optimistic yet when delving into new territory one would be wise to accept that they may be a new bee and don't know all the rules. Jupiter's retrograde phase will cause the recent past to return, if there was anything left unresolved in terms of sharing sensuality or promoting wealth profits recently it has likely returned. Speaking in cliches may be the norm for some and has kind of become the way to communicate, not only in how we socialize but also how we think. These little turns of phrase are being contorted and abused to the extent that it can be comical, yet there is also an indication we are heading to a strange and perhaps dysfunctional state in term of basic communication. Do we now speak like sleeping zombies? Internal dialogue may come to the tongue and one's inner self revealed suddenly and unexpectedly. This can be a good time for an individual to examine who they believe themselves to be as their thoughts can be more spirited than usual and their conversation boundary suddenly gone. Ideally the individual will look for ways to be self responsible, perhaps catching oneself thinking or saying something which is less than acceptable relative to their own ideal.
New Message Begins April 20 2018 10:28 AM
The Daily Message is taken from the current PathfinderReport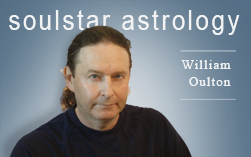 Astrologer * William Oulton
Current Date and Time

Next New Moon
25 Days, 20 Hours, and 13 Minutes.